LOST IN SPACE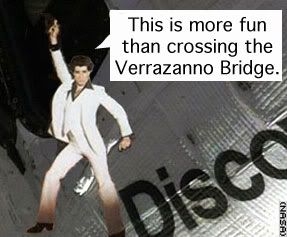 By Elaine Meinel Supkis
This reminds me more and more about breaking down in Death Valley. I had this happen more than once, you know. One time, all the water from the radiator of my Chevvy truck drained out literally out in the middle of nowhere. So I built a fire and waited for anyone to show up.
Hours later, a hunter came, with a mule deer in tow. He drove off and got me a new radiator hose and water while I cut up the deer and cooked it on the fire. It was quite dark when he returned. We ate well and I got home safely.
Well, fires don't burn in space, no oxygen, and you certainly don't want to start one in the space station!
But it looks like our shuttle is stuck in space.
From the BBC:
Nasa scientists are trying to determine whether the US space shuttle Discovery will need more repairs before being given the all clear to return to Earth.
On Wednesday an astronaut carried out a pioneering spacewalk to the orbiter's underside to remove protruding material threatening the heatshield's integrity.

But engineers now fear the thermal blanket near the cockpit is damaged and needs repairs to stop it tearing off.

It is the first mission since Columbia overheated and broke up on re-entry.
Maybe we should have sent Han Solo and Wookie on this mission. They spent most of their time doing repairs. Then again, we don't want Darth Vader in space, do we? Not that he isn't here, on this planet, right now.
To return to homepage click here